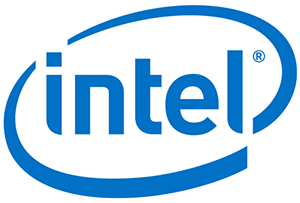 Intel

Sr. Power Delivery Architect

in

Folsom

,

California
Job Description
Are you passionate about collaborating with a diverse teams to help achieve Best-In-Class visual experiences that enable users to immerse themselves in a new visual future? If so then our Visual and Parallel Computing Group VPG has opportunities for you. In VPG we deliver Intel's 3D graphics, media, display GPU, and Parallel Computing Technology.The VPG Power Delivery Architect is responsible for working across organizations to define power delivery sub-system requirements and optimizations for Graphics, Compute, Media, and Display IPs. This individual must define the power delivery network for products targeting diverse form factors including PCIe cards and Motherboard-down devices. The candidate will work closely with product architects to define a range of solutions, depending on market segment, that satisfy each product's power/performance and cost constraints. You will also have the opportunity to work closely with IP and SOC architects, internal business unit planners, customers, post- silicon engineers, silicon/package/board engineers, and competitive analysis teams. Principal Engineers at Intel are active technical leaders inside and outside the company. Activities include participation in major industry and academic conferences, voting membership in international standards committees, generation of patents and technical papers. Note This job code can only be assigned if an employee has participated in an official Technical Leadership Program TLp nomination process for his/her business group. An employee's manager must confirm participation in TLp nomination process prior to job code assignment.
Qualifications
Qualifications- BS or MS in Electrical Engineering-10+ years of experience The successful candidate will need a depth of understanding in system/platform architecture including the following technical areas:Power Delivery Network componentsPCIe power delivery specificationsIccmax and di/dt managementDynamic Voltage-Frequency ControlsAnalyzing and Optimizing Load LinesBoard, Package, and On-die power delivery networksPower Management concepts and Power/Performance optimizationsValuable Skills include:Crisp communication in both verbal and written contextsDriving solutions across multiple organizations and stakeholdersWillingness to listen and reach pragmatic solutions to complex problemsDrive data collection, working with simulation and post-silicon engineersTechnical leadership for validation and performance tuning workUnderstanding of graphics architecturesWhat we offer you:We give you opportunities to transform technology and create a better future, by delivering products that touch the lives of every person on earth.As the 7th largest global company in innovation and new technology, we foster a collaborative, supportive and boredom-free environment, where the brightest minds in the world come together to achieve exceptional results.We offer a competitive salary and financial benefits such as bonuses, opportunities to buy Intel stock at a discounted rate, or Intel stock awards eligibility at the discretion of Intel Corp..We provide unique benefits that cater to your needs: flexible work hours, private medical plan, travel medical care, life and disability insurance.We encourage working hard, but also playing hard! Intel employees are eligible for creative perks such as special recreation activities, discounts on various products and services, and much more.If you are passionate about this opportunity and ready to help us create the next generation of technologies that will transfer the future for decades to come? If so, then we encourage you to apply and be part of our team.
Inside this Business Group
The Platform Engineering Group (PEG) is responsible for the design, development, and production of system-on-a-chip (SoC) products that go into Intel's next generation client and mobile platforms. PEG strives to lead the industry moving forward through product innovation and world class engineering.
Other Locations
US, California, Santa Clara
Posting Statement
All qualified applicants will receive consideration for employment without regard to race, color, religion, religious creed, sex, national origin, ancestry, age, physical or mental disability, medical condition, genetic information, military and veteran status, marital status, pregnancy, gender, gender expression, gender identity, sexual orientation, or any other characteristic protected by local law, regulation, or ordinance..
Position of Trust
This role is a Position of Trust. Should you accept this position, you must consent to and pass an extended Background Investigation, which includes (subject to country law), extended education, SEC sanctions, and additional criminal and civil checks. For internals, this investigation may or may not be completed prior to starting the position. For additional questions, please contact your Recruiter..